Magnifying God by bringing people into Membership, developing spiritual Maturity in all people, and equipping everyone for Ministry and Mission.
Times have been challenging and many have fallen into despair. Yet we stand on the Word of God and encourage you to hope in the LORD and be of good courage and he will strengthen your heart. As we adjust to the shift that is taking place, we invite you to connect with Kelley Chapel and witness the new thing that God is doing.
Welcome to Kelley Chapel, we are glad you are here!
Thank you for choosing to visit with us. We want to make your visit as pleasant and comfortable as possible. Here's what you can expect when you come to service at Kelley Chapel.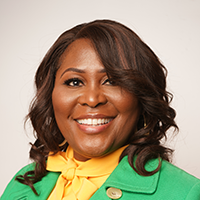 Rev. Dr. Yvette D. Massey